Why a Doula and Certified Lactation Counselor?
A doula is a professional who holistically supports the needs of the family after birth or the addition of a new baby. The doula offers non-judgmental support, guidance, evidence-based education, and practical hands-on support immediately after birth through the first years. Doulas do not provide "medical care" but rather support families more holistically and alternatively by assisting them in self-care and adherence to medical care from their providers as an additional person in the support circle. Doula originates from Greek and translates roughly as woman servant, and that is what they are, women serving women and their families.
A Certified Lactation Counselor, CLC, is a supportive, allied health professional. They have comprehensive lactation management training. They also have training on strategies and tips for special circumstances such as preemies, Down Syndrome, newborns affected by medications, breast augmentation, and more. They perform assessments, so you have a better idea if something is "normal" or concerning which may need to be seen by a health care provider to be treated. CLCs strive to provide the information and support mothers and families need as they make decisions about feeding and nurturing their children. Certified Lactation Counselors know the importance of preserving breastfeeding and chest feeding of any degree and promote this belief while empowering families, especially those who are struggling. They support you in informed decision-making that fosters a family's confidence in their own power and decisions. CLCs use their practical skills to help make your breastfeeding journey a success.
In both cases, the goal is to help the mother achieve the healthiest, most satisfying experience attainable for her family by supporting her in living her life vision.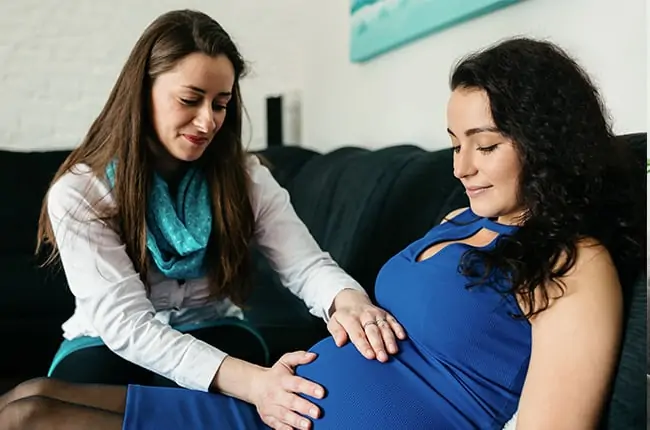 A dual Certified Lactation Counselor & doula will: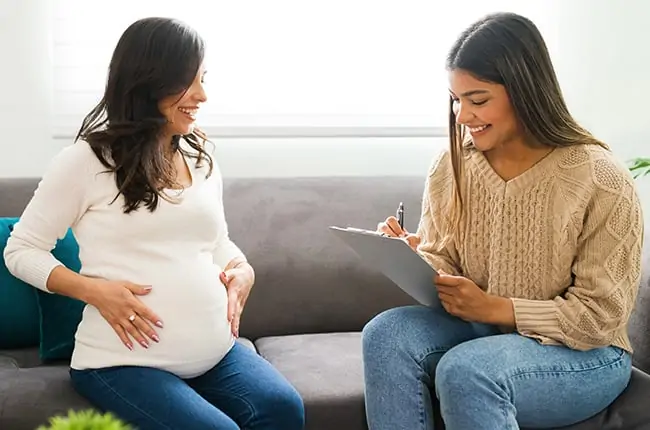 Support parents to achieve their breastfeeding and chest feeding goals.
Assist in managing lactation struggles and maintaining lactation successes, such as building milk supply, nipple soreness, latching, positioning, and much more.
Conduct latch assessments, milk transfer calculations, weight checks, and more.
Enable new parents to focus on healing physically, mentally, emotionally, and spiritually.
Promote attachment and bonding with your baby.
Educate new parents and family members on newborn care.
Be the first line of defense for mental health by recognizing symptoms of postpartum mood disorders & support you in seeking mental health care and follow up on how it is going.
Support you in creating and maintaining routines.
Educate on expressing/pumping milk, supplementing if needed, introducing solids, & weaning.
Support safe sleep and/or safer co-sleeping practices.
Assist the whole family in adjusting. Such as partners and siblings' adjustments.
Educate on babywearing and kangaroo care and how to practice it safely.
Encourage parent-to-parent support circles and lifestyles.
Assist in getting connected in the community, with other parents, health professionals, and social support organizations.