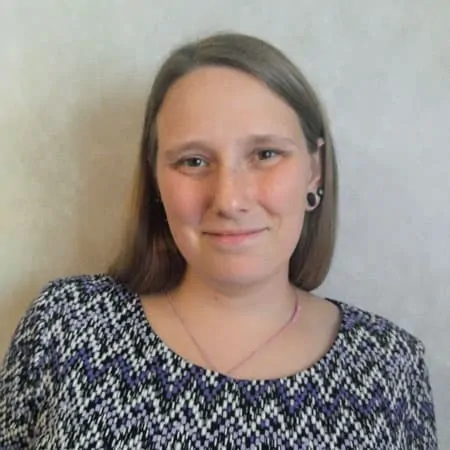 Two amazing kiddos call me mom, ages 12 and 8. Nursed them both for the first 2 years of their lives. I have about 4 years of cumulative personal breastfeeding experience. As a huge shy extrovert and long talker, it certainly took me the first quarter of my life to come to terms with the counterintuitive truth that while I am nervous and shy, I love people and I bloom in social environments. I love to talk with others. Using my education and experiences to guide others to thrive in their lives has been an immense joy in my life and allows me a plethora of opportunities to learn from community members as well.
I have experience working in Youth Development, Childhood Obesity Prevention, Health Communications, Wellness Coaching, Substance Use Prevention, and Employee Wellness Promotion. I have been spending my time homeschooling my own children and working as a health educator in a wide range of roles. My non-profit work includes one on one lifestyle coaching, hosting webinars, writing newsletters, coordinating family events, leading in classroom SEL and prevention lessons, as well as leading afterschool and summer programming for youth.
Learning is a lifelong journey, so I am always chasing down relevant certifications. My life passions, what you will catch me reading about and volunteering in, are teaching, coaching, mentoring, maternal and infant health, Coordinated School Health, healthy weight interventions, mental health, human lactation, and Michigan waterway conservation.
Public health encompasses everything we do daily, which is why I obtained my BS in Public Health from Wayne State University. My foremost passion and skills are in the perinatal period; thus, I became a CLC, Certified Lactation Counselor. My own two beautiful children and my non-profit work drove me to also specialize in Certified Prevention Specialist, youth wellness promotion and enrichment. I have Adult and Pediatric CPR, AED, and First Aid certifications. I am a Certified Group Exercise Instructor. The hunger to work across wellness specialties, mother in a conscious and compassionate capacity, and still function as a social human, inspired Lactation Lighthouse. Currently working on becoming an IBCLC, International Board Certified Lactation Consultant.
A Taste of Christina's Breastfeeding Journey
My first babe was off to a rocky start which I blame on my caesarian, the first three days were incredibly difficult as all of my hospital nurses were pushing formula and the nursery hard on me. In her second week of life, she had late-onset jaundice, and again formula supplementation was pushed on me as a cure for what they were calling "breastfeeding jaundice". Through WIC and a loving nurse at my OB's office, we were able to correct latch, survive the two weeks of supplementation for her jaundice and get her going on exclusively breastfeeding though. Riley started solids in the middle of her 5th month of life, she was and still is my "picky child". By this time, I was working full time away from her sadly and my mother was her primary meal provider during the day she would give her my breast milk and her solids throughout the day. Pumping at work was very difficult with my first as I needed to pump about every 2 hours and my job was less than accommodating to this need especially as my daughter entered toddlerhood. Despite these setbacks and hurdles, Riley breastfeeds at the breast for well over two years. Her weaning was very natural baby-led and we continued just night feeds for several months more as sleeping time comfort she would request. Due to pumping regularly at work, I had some oversupply, and we actually had a stockpile of my milk in my mom's freezer. So, grandma would use that up in sippy cups and prepare Riley's oatmeal and such with it till about three years old.
Amar, my second child, was an instant ravenous eater! This boy latched himself moments after he was placed on my belly. I now know is the textbook natural instinctive way, but then I did not know this as the nurses were shocked and most of my family and friends bottle fed so just had not experienced it yet. We did not struggle with latch or coordinating pumping as much, just engorgement in the first week. Life was a bit more hectic by this time and Amar did not have the privilege of being solely with grandma while I worked. We were blessed enough that we found two "segregate grandmas "who could watch my kids when my own mother was not able to, and I had to work. Joan was so fabulous she had breastfed her three children, so she gave great care to handling my expressed milk and was always so gracious about me being able to nurse him as soon as I arrived at her house for pickup it truly felt like family and not just a babysitter. Amar also started solids in his 5th month of life, closer to the 6th month, he was and still is an adventurous eater hardly ever declines trying something new. Joan was so incredibly supportive in helping me coordinate not just my pumped milk but in storing homemade foods for him. We moved before Amar was weaned though and we found another amazing sitter, Tammi, who would cook up a storm for the kids and while she did not breastfeed her own son, she was very eager to learn how to handle my pumped milk as we were her first exclusively breastfed family. Amar was also right around 2 years old when we started weaning. This was sadly less baby-led, I had to have surgery and spend over a week in the hospital without him at 22 months. This experience, I feel, rushed him into less at breast feds and started his weaning a little earlier than Riley had done for herself. While we were both victims of this setback, I was able to maintain supply through pumping and he was accustomed to expressed milk in bottles for my work. So, we were able to resume breastfeeding when I was released from hospital fairly easily. While the hospital experience jolted us both a bit, we did fall into a nice baby-led experience for a few months after his second birthday, we followed a similar pattern 2-3 feeds and then went down to just a nighttime feed when he asked for fewer daytime feeds. Crazy grandma and Tammi would go on to fill his sippy cups with pumped milk until it ran out. At age 6 he still often falls asleep cuddled up to me in the same way he would at 2.
Neither of my babies had much formula at all as pumping was highly successful it just was not needed. However, they both did have some very small amounts of supplementation for either treating jaundice or the first weeks returning to work as we adjusted to pumping enough to support working an 8-hour day. Both my struggles after cesarean section with Riley and triumph with Amar just crawling up to latch right after our VBAC have fueled my interest in studying and sharing the joys and struggles of breastfeeding and human lactation with others.
You can book a one-on-one appointment  for lactation counseling, postpartum doula, or lifestyle coaching by scheduling here. To connect with other parents, see upcoming events and classes head on over to our Facebook page.  I am looking forward to seeing you soon!